Today I will be reviewing the D-Link DIR-842, also known as the D-Link Wireless AC1200 Dual band Gigabit router. This model caught my interest due to its affordable pricing of €55 ($65), it made wonder whether my much more expensive Netgear R7000 was really worth it. So let's put that to the test!
D-Link's new lineup
Most of D-Links currently available models were released in 2013. The D-Link DIR-842 AC1200 is part of the latest lineup that was released on November 2015. It is positioned between two other new models; the AC750 DIR-809 and AC1750 DIR-859.
The AC750 is a budget model that does not have Gigabit Ethernet ports and lacks a Guest Network.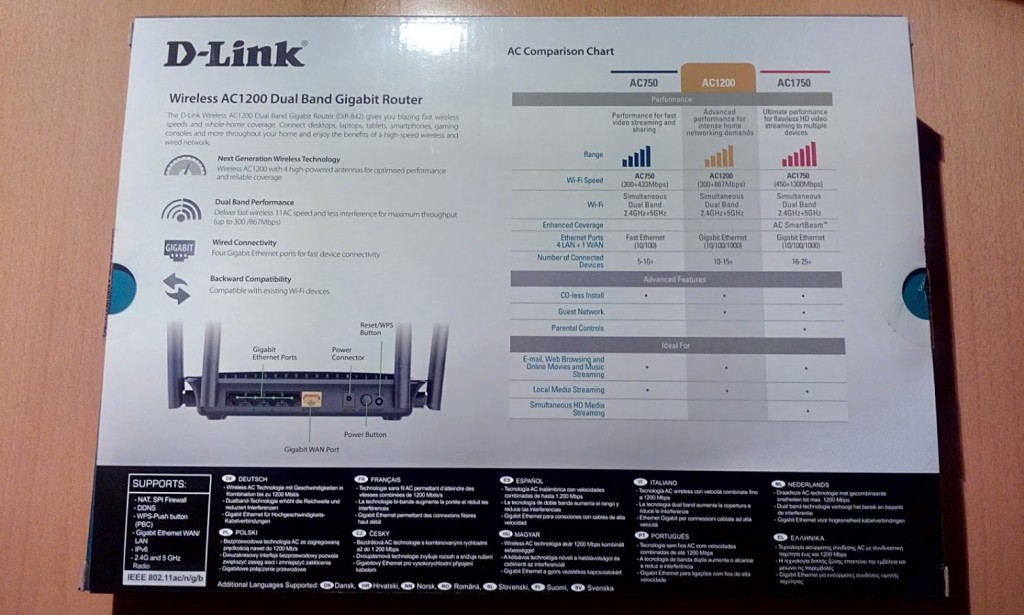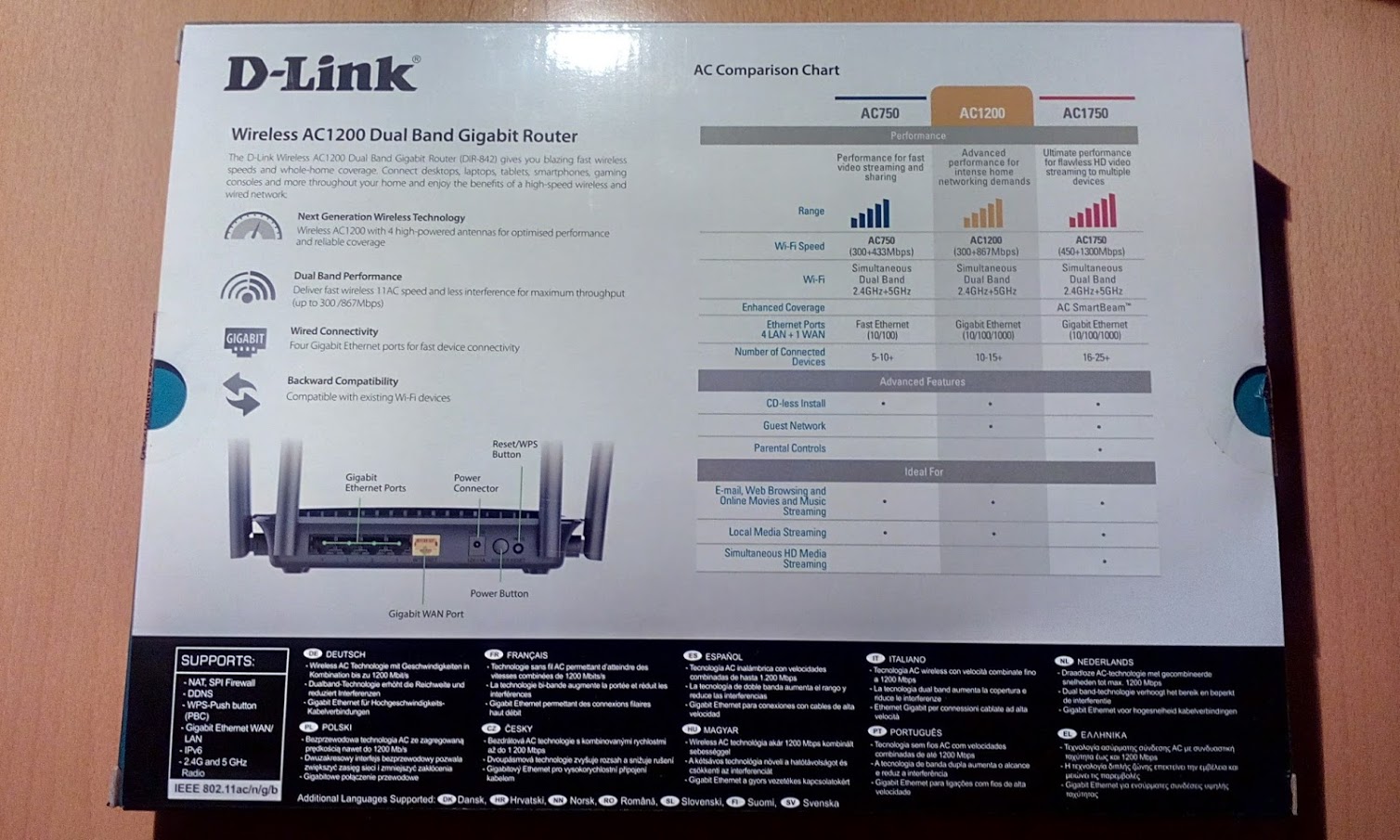 According to the box only the more expensive AC1750 can stream HD media to multiple clients and is the only model to support Smart Beam and Parental Controls.
D-Link DIR-842 Technical Specifications
D-Link does not provide a lot of information about this Wi-Fi router, at least not on the Dutch website. Their Dutch website mentions 3 aspects; It has fast speeds up to 1200 Mbps, it has  Dual band and it is easy to install. Luckily I can expand a bit on the functionality of this model based on the US website, the box and my own testing.
Wireless
According to D-Link Wi-Fi can reach speeds up to 1200 Mbps. Obviously these are not real speeds. This number is achieved by combining the theoretical maximum bandwidth of 300 Mbps for 2.4 Ghz with the 876 Mbps of 5 Ghz. Based on these statistics we can conclude that the 5 Ghz radio works with separate 2 radios. This test will also cover results of the more expensive Netgear R7000 (AC1900) that comes with 3 radios; one for each Antenna.
Gigabit Ethernet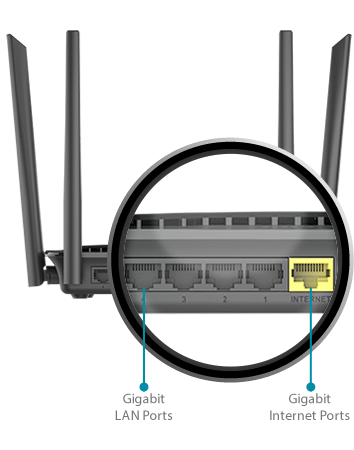 This model comes with gigabit Ethernet ports (1 Gbps), which makes sense given the speeds promised.
High-Gain antenna's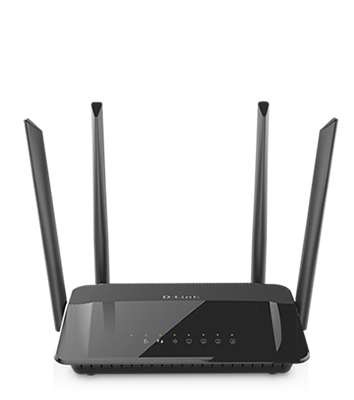 This model is equipped with cool looking rectangular antenna's. According to D-Link "High-gain antennas will give you exceptional coverage in and around  your home.". We test to see if that is true later on in the review.
Dual band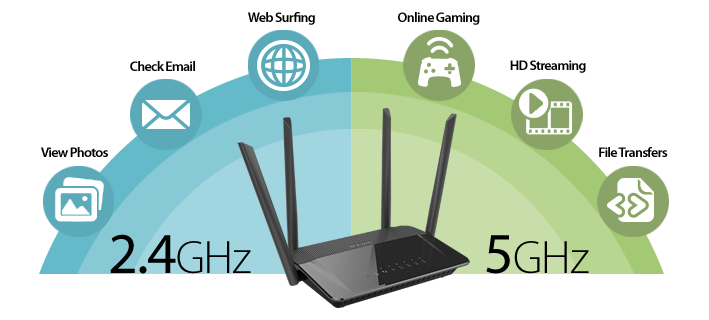 Luckily this model is a Dual band router. Meaning that 2.4 Ghz and 5 Ghz work independently. Therefore you can optimize your speed by making sure slow devices (e.g. Whatsapp) use 2.4 Ghz whilst you reserve 5 Ghz for your streaming media (e.g. watching Netflix).
No Dynamic Frequency Selection (no DFS)
This model does not support DFS. This means it is limited to the first four of the  twelve 5 Ghz channels; 36, 40, 44 and 48. Models that do support DFS have access to eight additional channels.
I have asked D-Link about a the lack of DFS "This is a decision that our product planners made when designing the product. Whether we will open more channels for use in the future is not anything we can say or guarantee."
Is this a bad thing? Well it does not affect speed as long as you only have only one of these Wi-Fi 5 Ghz routers.  Even if there is a competing router it does not have to be problematic. After all if the other router does support DFS then it will switch to a higher channel (e.g. 64 or even 112). Combine this with the fact that the 5 Ghz signal is notoriously bad on penetrating walls, the four channel limitation does not seem to be problematic. It's something I can forgive given the price point of this router.
Technical summary
At first glance there is nothing wrong with the D-Link DIR-842. It has four high-gain antenna's, two  5 Ghz radio's and Gigabit Ethernet. Meaning they did not really cut cost on the Wi-Fi part of this router.
They did save cost by not providing an USB port. Also the chipset speed is unadvertised. However given that this model does not come with an USB port and lacks complex features it probably won't matter. More expensive models also come with additional 5 Ghz radio's. For example the Netgear R7000 has three. Then again that model is 300% more expensive.
The potential for a good balance between price, performance and features is definitely there.